Generic Name: oteseconazole
Brand Name: Vivjoa
Drug Class: Antifungals, systemic
What is oteseconazole, and what is it used for?
Oteseconazole is a systemic antifungal medication used to treat recurrent vulvovaginal candidiasis in women without reproductive potential.
Candidiasis is a type of yeast infection caused by Candida species of fungi. Oteseconazole may be used as monotherapy or in combination with fluconazole, another systemic antifungal medication.
Oteseconazole is a synthetic azole metalloenzyme inhibitor that works by inhibiting the activity of a fungal enzyme essential for fungal survival and growth. Oteseconazole selectively inhibits fungal sterol 14-alpha demethylase (CYP51), an enzyme essential for the formation and integrity of the fungal cell membrane. The inhibition of CYP51 results in the accumulation of 14-alpha methylated sterols which are toxic to fungi.
Oteseconazole is active against the following Candida species of fungi associated with recurrent vulvovaginal candidiasis:
Candida albicans
Candida glabrata
Candida krusei
Candida parapsilosis
Candida tropicalis
Candida lusitaniae
Candida dubliniensis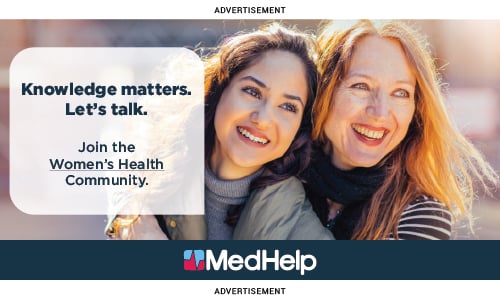 Warnings
Do not use in patients with known hypersensitivity to oteseconazole or any of its components.
Do not use in women of reproductive potential or women who are pregnant or breastfeeding.
What are the side effects of oteseconazole?
Common side effects of oteseconazole include:
Call your doctor immediately if you experience any of the following symptoms or serious side effects while using this drug:
Serious heart symptoms include fast or pounding heartbeats, fluttering in your chest, shortness of breath, and sudden dizziness;
Severe headache, confusion, slurred speech, severe weakness, vomiting, loss of coordination, feeling unsteady;
Severe nervous system reaction with very stiff muscles, high fever, sweating, confusion, fast or uneven heartbeats, tremors, and feeling like you might pass out; or
Serious eye symptoms include blurred vision, tunnel vision, eye pain or swelling, or seeing halos around lights.
This is not a complete list of all side effects or adverse reactions that may occur from the use of this drug. Call your doctor for medical advice about serious side effects or adverse reactions. You may also report side effects or health problems to the FDA at 1-800-FDA-1088.

QUESTION
What is pelvic inflammatory disease (PID)? See Answer
What are the dosages of oteseconazole?
Capsule
150 mg
NOTE: Fluconazole is not supplied in carton
Adult:
Vulvovaginal Candidiasis
Indicated to reduce incidence of recurrent vulvovaginal candidiasis (RVVC) in females with history of RVVC who are NOT of reproductive potential
Oteseconazole-only regimen
Day 1: 600 mg PO x 1 dose, THEN
Day 2: 450 mg PO x 1 dose, THEN
Beginning on Day 14: 150 mg PO qWeek for 11 weeks (Weeks 2 through 12)
Fluconazole and oteseconazole regimen
Days 1, 4, and 7: Fluconazole 150 mg PO x 1 dose, THEN
Days 14 through 20: Oteseconazole 150 mg PO qDay x 7 Days, THEN
Beginning on Day 28: Oteseconazole 150 mg PO qWeek for 11 weeks (Weeks 4 through 14)
Dosage Modifications
Renal impairment
Mild or moderate (eGFR 30-89 mL/minute): No dosage adjustment necessary
Severe and end-stage renal disease with or without dialysis (eGFR <29 mL/min) Not recommended
Hepatic impairment
Mild (Child-Pugh A): No dosage adjustment necessary
Moderate or severe (Child-Pugh B or C): Not recommended
Dosing Considerations
Usage
May institute antifungal therapy before results of fungal cultures are known
Once results are available, adjust antifungal therapy accordingly
Administration
Administer with food
Swallow capsule whole; do NOT chew, crush, dissolve, or open
Pediatric:
Premenarchal females: Safety and effectiveness not established
Overdose
There is insufficient information about overdose of oteseconazole. Overdose may increase the risk for severe adverse effects.
Oteseconazole overdose may be treated with symptomatic and supportive care.
What drugs interact with oteseconazole?
Inform your doctor of all medications you are currently taking, who can advise you on any possible drug interactions. Never begin taking, suddenly discontinue, or change the dosage of any medication without your doctor's recommendation.
Oteseconazole has no severe interactions with other drugs.
Oteseconazole has serious interactions with the following drugs:
Oteseconazole has moderate interactions with at least 37 other drugs.
Oteseconazole has no minor interactions with other drugs.
The drug interactions listed above are not all of the possible interactions or adverse effects. For more information on drug interactions, visit the RxList Drug Interaction Checker.
It is important to always tell your doctor, pharmacist, or health care provider of all prescription and over-the-counter medications you use, as well as the dosage for each, and keep a list of the information. Check with your doctor or health care provider if you have any questions about the medication.
Pregnancy and breastfeeding
Do not use oteseconazole in women who are pregnant or have reproductive potential. Animal studies show evidence of embryo-fetal toxicity from maternal use of oteseconazole.
Do not use oteseconazole in nursing mothers. There is insufficient information to establish safety of oteseconazole use in nursing mothers, its effects on milk production and on breastfed infants.
What else should I know about oteseconazole?
Take oteseconazole exactly as prescribed.
Store oteseconazole carefully out of reach of children.
In case of accidental overdose, seek medical help immediately or contact Poison Control.
Latest Women's Health News
Daily Health News
Trending on MedicineNet
Medically Reviewed on 8/26/2022
References
REFERENCES:
https://www.rxlist.com/vivjoa_oteseconazole/drugs-condition.htm
https://reference.medscape.com/drug/vivjoa-oteseconazole-4000242#0
https://www.uptodate.com/contents/oteseconazole-drug-information
https://www.accessdata.fda.gov/drugsatfda_docs/label/2022/215888s000lbl.pdf
https://go.drugbank.com/drugs/DB13055