Generic Name: escitalopram
Brand Name: Lexapro
Drug Class: Antidepressants, SSRIs
What is escitalopram, and how is it used?
Escitalopram is an oral drug that is used for treating depression and generalized anxiety disorder.
Chemically, escitalopram is similar to citalopram (Celexa). Both are in a class of drugs called selective serotonin reuptake inhibitors (SSRIs), a class that also includes fluoxetine (Prozac), paroxetine (Paxil) and sertraline (Zoloft).
SSRIs work by affecting neurotransmitters in the brain, the chemical messengers that nerves use to communicate with one another. Neurotransmitters are made and released by nerves and then travel to other nearby nerves where they attach to receptors on the nerves. Not all of the neurotransmitter that is released binds to receptors and, instead, is taken up by the nerves that produced them. This is referred to as "reuptake." Many experts believe that an imbalance of neurotransmitters is the cause of depression.
Escitalopram prevents the reuptake of serotonin (a neurotransmitter), which results in more serotonin in the brain to attach to receptors. Drugs in the SSRI class also are used for treating obsessive compulsive disorders and panic disorders, although Lexapro is not approved for these purposes.
What are the side effects of escitalopram?
WARNING:
Some patients experience withdrawal reactions upon stopping SSRI therapy. Symptoms may include
In order to avoid these symptoms, the dose of SSRI can be slowly reduced instead of abruptly stopped.
Common side effects associated with Lexapro include:
agitation or restlessness,
blurred vision,
diarrhea,
difficulty sleeping,
drowsiness,
dry mouth,
fever,
frequent urination,
headache,
indigestion,
nausea,
increased or decreased appetite,
increased sweating,
sexual difficulties (decreased sexual ability or desire, ejaculatory delay),
taste alterations, tremor (shaking), and
weight changes.
Antidepressants increased the risk of suicidal thinking and behavior (suicidality) in short-term studies in children and adolescents with depression and other psychiatric disorders. Anyone considering the use of Lexapro or any other antidepressant in a child or adolescent must balance this risk with the clinical need. Short-term studies did not show an increase in the risk of suicidality with antidepressants compared with placebo in adults beyond 24 years of age. There was a reduction in risk of suicidality with antidepressants compared with placebo in adults 65 years of age and older. Depression and certain other psychiatric disorders are themselves associated with increases in the risk of suicide. Patients who are started on therapy with antidepressants should be closely observed for clinical worsening, suicidality, or unusual changes in behavior.
Other side effects include influenza-like symptoms and pain in neck or shoulders.
Although changes in sexual desire, sexual performance, and sexual satisfaction often occur as a result of depression itself, they also may be a consequence of the drugs used to treat depression. In particular, about one in 11 men given Lexapro report difficulties ejaculating.
Possible serious side effects of escitalopram include:

QUESTION
Depression is a(n) __________ . See Answer
What is the dosage for escitalopram?
The usual starting dose of escitalopram for treating depression in adults or adolescents is 10 mg once daily in the morning or evening. The dose may be increased to 20 mg once daily after 3 weeks.
Benefit may not be seen until treatment has been given for up to 4 weeks. A daily dose of 20 mg may not be more effective than 10 mg daily for treatment of depression.
The dose for treating generalized anxiety disorder is 10 mg once daily.
Escitalopram can be taken with or without food.
Which drugs interact with escitalopram?
All SSRIs, including escitalopram, should not be combined with drugs in the monoamine oxidase (MAO) inhibitor class of antidepressants such as:
Such combinations may lead to confusion, high blood pressure, high fevers, tremor or muscle rigidity, and increased activity. At least 14 days should elapse after discontinuing Lexapro before starting an MAO inhibitor. Conversely, at least 14 days should elapse after discontinuing an MAO inhibitor before starting Lexapro.
Similar reactions occur when SSRIs are combined with other drugs that increase serotonin in the brain, for example
Use of selective serotonin inhibitors may increase the risk of gastrointestinal bleeding in patients taking warfarin (Jantoven, Coumadin), aspirin, nonsteroidal anti-inflammatory drugs (NSAIDs), and other drugs that cause bleeding.
Latest Depression News
Daily Health News
Trending on MedicineNet
Is escitalopram safe to use during pregnancy or while breastfeeding?
The safety of escitalopram during pregnancy and breastfeeding has not been established. Therefore, Lexapro should not be used during pregnancy unless, in the opinion of the physician, the expected benefits to a patient outweigh unknown hazards to the fetus.
Escitalopram is excreted in human milk. Escitalopram should not be given to nursing mothers unless, in the opinion of the physician, the expected benefits to the patient outweigh the possible hazards to the child.
What else should I know about escitalopram?
Escitalopram is available as Tablets: 5, 10, and 20 mg and oral solution: 1 mg/ml
Escitalopram should be stored at room temperature, 15 C to 30 C (59 F to 86 F).
Escitalopram is available in generic form. You need a prescription to obtain this medication.
The FDA approved escitalopram in August 2002.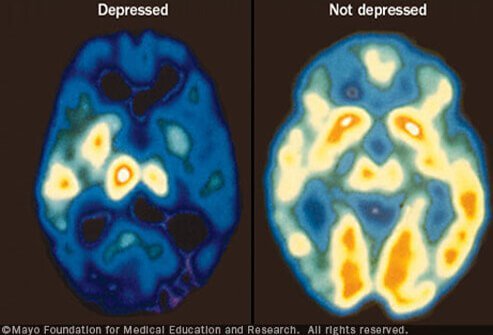 SLIDESHOW
Learn to Spot Depression: Symptoms, Warning Signs, Medication See Slideshow
Medically Reviewed on 8/20/2022
References
FDA Prescribing Information